Take a virtual tour of New Jersey and hear from executives and entrepreneurs about why our State is best for living and working.
Scrub Daddy chooses New Jersey for its logistics infrastructure
New Jersey's connectivity gives companies the access they need to markets around the world. Aaron Krause, CEO of Scrub Daddy, shares how New Jersey's logistics infrastructure has helped their fast-growing company continue to thrive.
Audible chooses New Jersey for its unmatched tech infrastructure
New Jersey has tech infrastructure and talent that tech companies need to thrive. Aisha Glover of Audible shares why they call Newark, New Jersey home.
New Jersey is a global gateway to greatness. We are home to the #1 airport system in the United States with over 600 nonstop destinations around the world. We are also home to the #1 port for imports in North America.
Education Week ranks New Jersey Public Schools #1 in the U.S.
New Jersey is home to the best schools in the nation, including the #1 university in the US!
New jersey: an ideal east coast location
New Jersey is a global gateway. We are located in the middle of the Boston – New York City – Washington D.C. corridor, one of the world's most concentrated and affluent markets. Businesses can reach 38 million consumers within a two-hour drive. Northern New Jersey is only 20 minutes away from Manhattan by train. New Jersey hosts the largest East Coast seaport, major freight lines, and extensive mass transit options.
New jersey: a top pipeline for talent
Learn why New Jersey is nicknamed the smartest state in America.
Discover what New Jersey has to offer your business. #NJInnovation
GENMAB TAPS INTO NEW JERSEY'S TOP LIFE SCIENCES TALENT
New Jersey's talent pool is unmatched. Kate Sasser, Senior Vice President of Genmab, shares how the international biotech company has tapped into the State's robust life sciences talent to support every stage of drug development, from research to commercialization.
Innovation starts with an in. Here's yours.
We're called New Jersey for a reason. Where businesses bring new thinking, new ideas, new answers for the future. Here you'll find an entire ecosystem for enterprise, with the talent, space, support and partnerships to take your business forward. Add the nation's top ranked public school system and university, hundreds of miles of beaches and thriving, diverse cities, and you've got one of the best places in the world to live, work play – and do business. 
LIFE SCIENCES COME TO LIFE IN NEW JERSEY
With a 125-year history of developing lifesaving medicine, New Jersey is home to discovery. Research, talent, funding, available space, university partnerships and industry expertise – New Jersey has it all for life sciences companies. Home to 13 of the top 20 pharmaceutical companies, you'll be in good company. We have the brain power to build your business. New Jersey has the largest concentration of scientists and engineers per square mile in the U.S. With over 3,100 facilities operating across all sectors, the New Jersey life sciences industry directly employs over 112,000 people. No matter the size of your company, New Jersey will greet you at every stage of growth.
1st Look & Choose New Jersey: Newark
With its strong history of creativity, Newark is a hub of innovation.
1st Look & Choose New Jersey: Cape may
Cape May has welcomed visitors for generations with its hospitality and charm.
1ST LOOK &

Choose New Jersey: Princeton
The educational opportunities, tree-lined streets and exceptional quality of life make Princeton, NJ one of the best places to live.
NBC: Johnny Bananas Explores New Jersey - Coffee w/ Gov Murphy & Kevin Smith's Comic Book Shop
This week on "1st Look," Johnny Bananas visits a nonprofit educational institution that provides students with an International Baccalaureate English-Chinese immersion curriculum, grabs a cup of coffee with New Jersey Governor Phil Murphy, learns from the innovative approaches companies, like Audible, in Newark are taking, and relaxes with local Cape May locals.
why new jersey: choose new jersey
Jose Lozano, President & CEO of Choose New Jersey, details why New Jersey is an ideal place to establish a business, from our cultural diversity to beautiful beaches and top schools.
why new jersey: Partake Foods
Partake Foods is proud to call New Jersey home. Denise Woodward, its founder and CEO, is certain that New Jersey is the perfect place to foster her company's continuing growth and raise a family.
Genmab is one of the many biotechnology companies thriving in the New Jersey ecosystem. Chris Cozic, Global Head of Human Resources, credits access to top tier universities and a highly educated workforce. 
why new jersey: cooper's ferry partnership
Kris Kolluri, CEO of Cooper's Ferry Partnership, sees New Jersey as full of opportunity, with a sense of belonging for all and an innovative spirit. 
Designing and Living in Asbury Park
NBC Open House visits the beach in Asbury Park. This Jersey Shore gem is in the midst of a renaissance; small businesses and major developments have reshaped the city everywhere you look. It's proof that Asbury Park is not just a great place to visit, but an ideal place to live.
A Tour of Governor's Mansion with First Lady Tammy Murphy
New Jersey is known for many things: its bucolic landsape for one – it's called "The Garden State" for a reason. It also has vibrant cities, world class universities, and beautiful homes. NBC Open House visits Princeton to check out what might be the grandest of them all, "Drumthwacket," also known as The Governor's Mansion. New Jersey First Lady Tammy Murphy gives a tour and explains what makes the home so special, from its history to its stunning decor.
A Bachelor Pad in New Jersey
NBC Open House features New Jersey restaurateur and interior designer Vanessa Deleon in Edgewater showcasing a James Bond inspired bachelor pad with 6 floors, a wine wall, and a whole separate level for entertaining. With gorgeous views, this bachelor pad is not like any one you've seen before.
Living and Working in Newark, New Jersey
In case you haven't noticed, Newark is having a bit of a moment. And one of the catalysts is Audible. Audible actually incentivizes its workers to live in the area, making it a company that is truly invested in the city from the top down. We join CEO Don Katz who explains Audible's committment and proud fourth generation Newark native Monica Tirri at her charming family home not far from the company's headquarters.
Chef Dale Talde's Delicious Destination in New Jersey
Chef and restauranteur Dale Talde has established himself as a star in the culinary world. Since his popular turns on Bravo's Top Chef, this Chicago native has made New Jersey his adopted home. His eponymous restaurant, Talde, in Jersey City is a delicious destination drawing diners from across the Tri-state area. Dale gives NBC Open House a tour around his home, explaining what drew him and his young family to the Garden State and in the process whips up a mouthwatering lunch – of course.
WHAT CAN CHOOSE New Jersey DO FOR YOU
Relocation & Expansion Services
We provide customized RFI responses, demographics, detailed market assessments and other complimentary business relocation and expansion services. When your company chooses to grow in New Jersey, we also will help you publicize your good news.
Site Visits
We'll make your property search seamless, so you find the site that best meets your relocation or expansion needs.
Economic Development Connections
Our public and private partners provide a wide range of services. From higher education research collaboration to regulatory and legal assistance to workforce training, they'll ensure you have a smooth landing.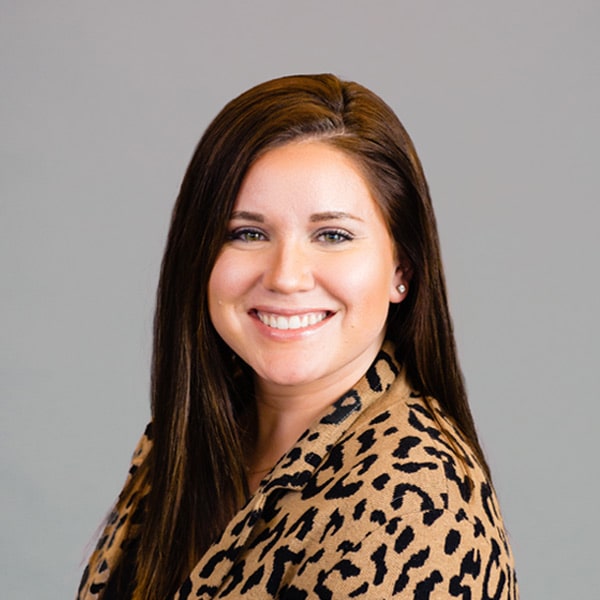 Carly Wronko
Director of Marketing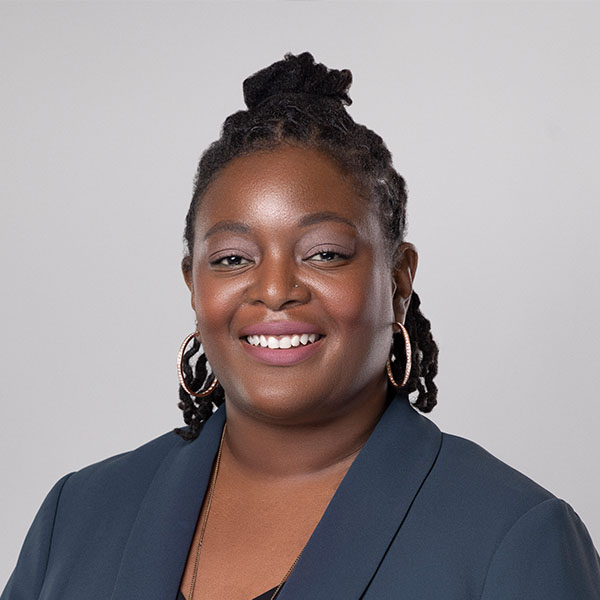 Ashlea Coulter
Digital Marketing Specialist