This month, Earth Day had us all reflecting on the sustainability of our planet. We're proud to say New Jersey is leading the clean energy future. We are 1 of only 3 states with the goal to be powered entirely by renewables by 2050. The State is mobilizing to become the capital of America's offshore wind industry. Two companies we met with during our business attraction mission to Germany are establishing their commitment to New Jersey. Energie BW just signed a lease for office space in Jersey City, and Ørsted U.S. recently signed MOUs with Stockton and Rowan Universities for research and workforce development collaborations. Choose New Jersey staff showcased New Jersey at Business Network for Offshore Wind's IPF conference in partnership with NJEDA, BPU and LWD. There, Governor Murphy announced the creation of a free online portal where investors exploring offshore wind projects can find Jersey companies to partner with or purchase from. Stay tuned for the announcement of the 1,100 MW application selection — the largest offshore wind project bid in America — leading to multi-billion-dollar investments and hundreds of clean energy jobs.
New Jersey Economic Trends
▼ Declined .3% YoY | US: 3.8%
NJ GDP 2017: 1.6% 
US GDP Q4 2018: 2.6% 
Real Estate Vacancy Rates
Industrial
4.2% ▼ declined .2% North
4.7% ▼ declined .3% Central
3.0% ▼ declined .3% South 
Office
11.7% ▼ declined .7% North
11.1% ▼ declined 1.2% Central
 7.6% ▼ declined .6% South 
Moody: A3
No change over 2017, stable
S&P: A-
No change over 2017, stable
Sources: U.S. Department of Labor, U.S. Department of Commerce, U.S. Bureau of Labor Statistics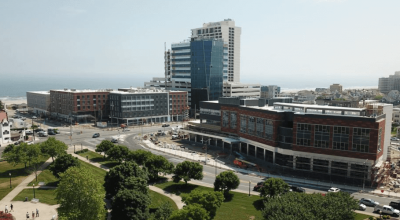 Stockton's new Atlantic City campus along the boardwalk, and President Kesselman's bold vision for the university, is featured in April's issue of NJ Monthly.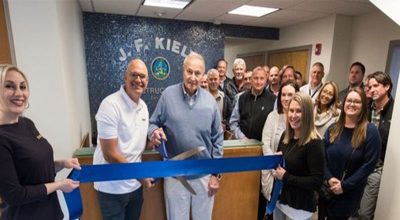 J.F. Kiely Construction Co., a leader in utility construction, celebrates the grand re-opening of their newly renovated headquarters in Long Branch.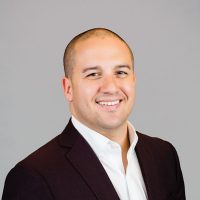 Online gaming and sports betting were legalized in New Jersey less than a year ago and have since exploded in popularity. New Jersey's regulatory environment is impressively built out, making it favorable to gaming companies like Fan Duel and Draft Kings. New Jersey's Division of Gaming Enforcement has advanced testing facilities and is known for its best practices. The sports wagering industry is enhancing the revenue of our racetracks and attracting new customers to Atlantic City's casinos, not to mention generating nearly $1.5 million in new tax revenues per month. The State predicts the industry will create 6,000 new jobs by 2020. Governor Murphy envisions New Jersey to be the "intellectual and technical capital of online sports wagering" and expects to eclipse Nevada as early as next year.  We're definitely betting on this industry to see phenomenal growth, and you should place your wagers too.
New Jersey is home to many anchor corporations that value their employees. Congratulations to Prudential Financial and PSEG for making Forbes annual America's Best Employers list. Nine other New Jersey companies also made the large employers ranking, further demonstrating our State is a great place to do business and a great place to work.
"When it came time to find lab space for Genesis Imaging, I knew right away that CCIT offered the amenities we needed. We couldn't be happier with the personalized attention, affordable lab space, & access to business development resources."
– Mathieu Petitjean, CEO, Genesis Imaging Services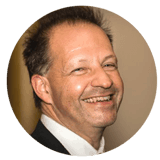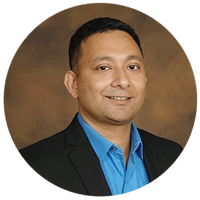 Sho Islam recently joined Choose New Jersey as the Business Development Officer for the Logistics and Infrastructure industry. Sho has an extensive background in economic development, most recently serving as Principal for Business Development at the Rutgers Food Innovation Center. Also a Rutgers alumnus, Sho received his BS and two MS degrees from the university. Welcome to our team, Sho! (and go Scarlet Knights!)