Freshly & WebMD Announce
Major Investments in NJ
Choose New Jersey was thrilled to have assisted WebMD, the leading provider of healthcare information services, in the decision to move some of its operations and approximately 600 to 700 jobs from New York City to Newark. The company is expected to begin a major buildout and renovation of 100,000 sq.ft. of space in the Gateway 2 building across the street from Newark Penn Station. The Choose New Jersey team also supported Freshly Inc., a top meal delivery company, in signing a lease for its second assembly and distribution facility in New Jersey. Located in East Greenwich in Gloucester County, the 234,000 sq. ft. facility will be Freshly's largest distribution center, equipped to assemble and ship 1.6 million meals per week creating 340 incremental jobs.
Current economic hardships reflect the global COVID-19 pandemic.
New Jersey Economic Trends
▲ Increase .54% from February to March
▲Increase 3.9% YoY | U.S. 6.0%
U.S. Consumer Price Index
Moody: A3
Outlook change from 2019, negative
S&P: A-
Outlook change from 2019, negative
Sources: U.S. Department of Labor, U.S. Department of Commerce, U.S. Bureau of Labor Statistics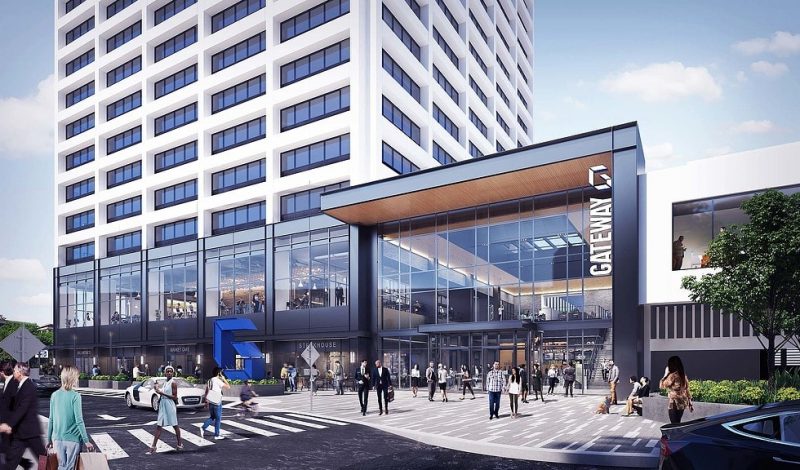 Onyx Equities was featured in a piece by NJ.com about the Gateway Center office tower renovations underway that correspond with updates to Newark Penn Station, including plans for street-facing retail, restaurants and a glass atrium.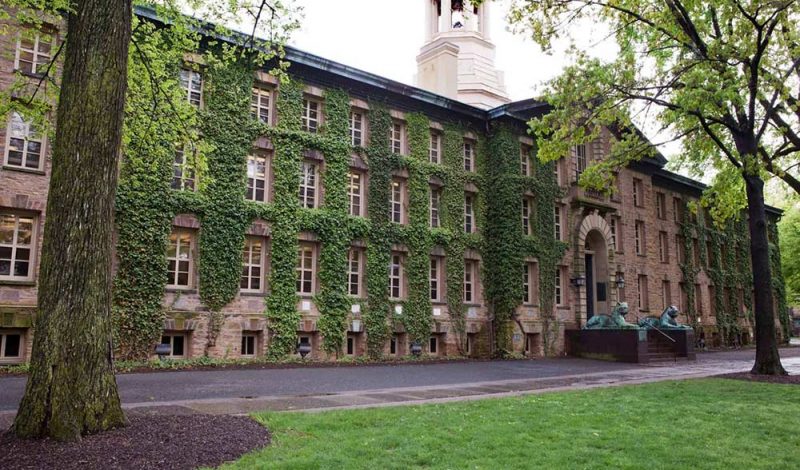 Princeton University will be home to a new branch of Ludwig Cancer Research – a global community of leading scientists dedicated to preventing and controlling cancer. It will be the first location to focus on cancer metabolism research.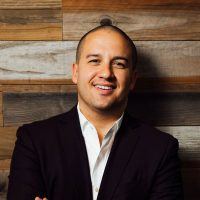 New Jersey is well positioned to become an attractive destination for filmmakers, especially as we are seeing productions being pulled from states like Georgia following new voting restrictions. New Jersey has an opportunity here to tout not only our robust film and media tax credits (35% in North Jersey and 30% in South Jersey) but our shared values – especially our commitment to diversity, equity and inclusion. I shared my thoughts on the New Jersey's film industry with RIO-NJ, including our efforts for major film studios to take notice.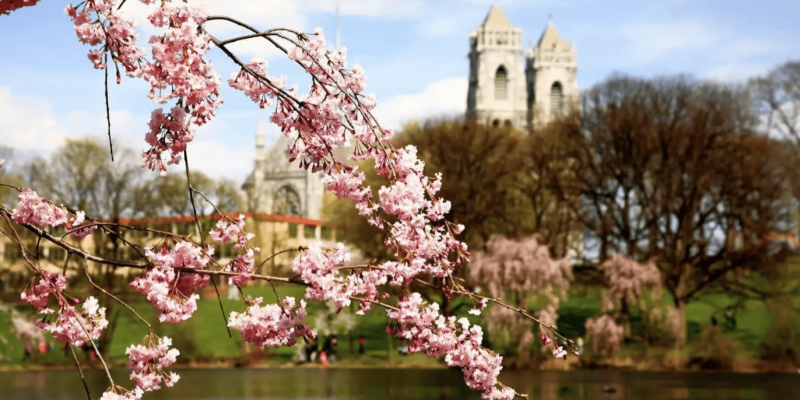 Newark's Branch Brook Park has more cherry blossom trees than Washington, DC (5,000+) that burst into full bloom in April for the annual Cherry Blossom Festival.
"We have a beautiful office on the [Jersey City] waterfront overlooking Manhattan so we're quite lucky with that location…we have had an incredible team here in the last couple years and its helped grow our U.S. client base in the last 24 months from about 60 to over 200."
-Hugh Curran, Managing Director, North America, Global Shares during the Fintech Bridge: Ireland & New Jersey webinar. 
Watch a recording of the event here.