The State of Innovation Meets
the Startup Nation 
Choose New Jersey led our second successful trip to Israel this month joined by a delegation of New Jersey's top business and academic leaders. Building upon the progress from Governor Murphy's 2018 economic mission, we forged relationships with Israeli executives and entrepreneurs, showcased our State's assets and uncovered new opportunities for collaboration. Among the highlights, we led a drones presentation and roundtable, presented New Jersey's healthcare infrastructure to medtech startups at Sanara Ventures and SOSA, solidified a partnership with New Jersey Israel Commission and the Jerusalem Development Authority, toured Hadassah Hospital and held a panel at BIOHOUSE, announced university research fellowship recipients with Jewish National Fund, met with the Israel Chamber of Commerce and signed an MoU between Rowan University and Jerusalem College of Technology. We also attended Cross River's reception – one of the world's most innovative fintech companies with a North American headquarters in New Jersey – that included a growth announcement. We are grateful to our partners for highlighting all that our State has to offer to Israeli companies and deepening the New Jersey-Israel connection.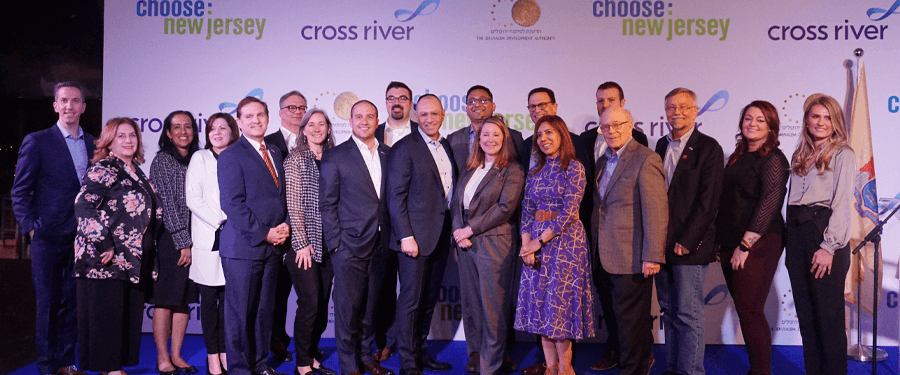 New Jersey Economic Trends
National Unemployment Rate
U.S. Consumer Price Index
Moody: A3
XXX No change over 2019, stable
S&P: A-
XXX No change over 2019, stable
Sources: U.S. Department of Labor, U.S. Department of Commerce, U.S. Bureau of Labor Statistics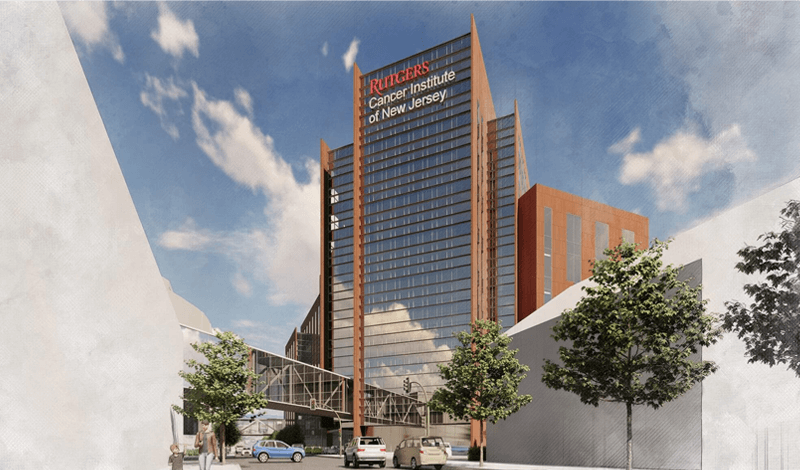 Rutgers University & DEVCO
Rutgers Cancer Institute of New Jersey (CINJ) and DEVCO announce the development of a new Cancer Pavilion — a 12-story, 510,000 sq. ft. $750 million building in New Brunswick to accelerate cancer research and treatment.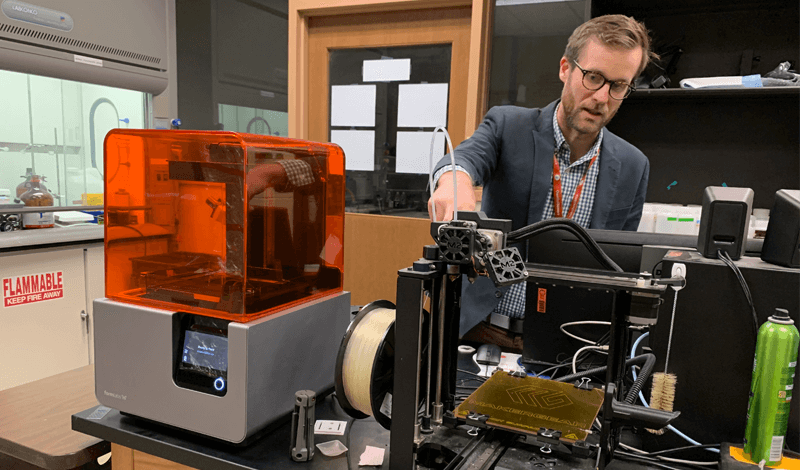 Montclair State University
#NJInnovation abounds on MSU's campus. Chemistry Professor Glen O'Neil just won a prestigious National Science Foundation grant to study neurotransmission in cells using light censors. Students in his lab are also working on 3D printing for potential use on space missions.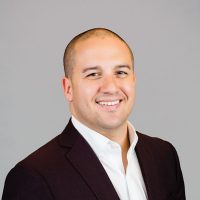 Choose New Jersey's team is growing at an exciting pace with footprints all over the world. T&A Consulting, our partners out of the New Jersey India Center and New Jersey Europe Center, recently visited our State for a marathon tour of our innovation ecosystem. Among the highlights, we visited Newark Venture Partners labs and NJIT's VentureLink incubator that are supporting startups and bringing young tech companies to Newark. We also took them to see the exciting R&D happening at Rutgers Food Innovation Center and NJEDA's New Jersey Bioscience Center. As our extended team members represent New Jersey abroad, they will be able to speak first-hand about our State's strengths for international companies looking to grow. This month, we also welcomed our new Business Development Director, Bill Noonan, who will help us take our business attraction efforts to the next level.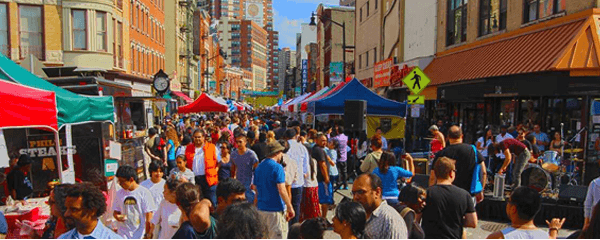 Jersey City was once again named the most diverse U.S. city in 2020 according to WalletHub's annual diversity rankings.
"Cross River has thrived in its home state and has been building the historic bridge between New Jersey and Jerusalem. Thanks to the support of Governor Phil Murphy and Choose New Jersey, we can continue to solidify this bridge and create more jobs on both sides of the ocean."
– Gilles Gade, Founder & CEO, Cross River, during Choose New Jersey's mission trip to Israel