We have our sights set across the Atlantic and our passports in tow to spread the message: New Jersey is open for international business. The Choose New Jersey team is hard at work planning to attend over 25 events both in the States and abroad in 2019, including the potential for another business attraction mission to Europe in the Spring with Governor Murphy.
Boots on the Ground in Berlin

Choose New Jersey welcomes Nicola Michels, Managing Director of our newly opened Choose New Jersey office in Berlin, to our team. With over 20 years of economic development experience, Nicola is touting the New Jersey advantage to businesses overseas.
New Jersey Economic Trends
▼ Declined .06% YoY | US: 3.9%
NJ GDP 2017: 1.6% 
US GDP Q3 2018: 3.4% 
Real Estate Vacancy Rates
Industrial
4.2% ▼ declined .5% North
2.3% ▼ declined .9% Central
4.3% ▼ declined .5% South
Office
12.2% ▼ declined .8% North
11.1% ▼ declined .2% Central
7.8% — no change South
Moody: A3
No change over 2017, stable
S&P: A-
No change over 2017, stable
Sources: U.S. Department of Labor, U.S. Department of Commerce, U.S. Bureau of Labor Statistics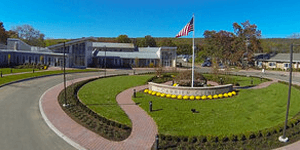 Hackensack Meridian Health
Hackensack Meridian Health announced a merger this month with Carrier Clinic. This rare merger will be the first of its kind in the State and will serve as a regional model for quality behavioral healthcare delivery and advanced research opportunities.

Researchers at Rutgers University recently published a study predicting offshore wind patterns off the Jersey Shore. The data will help companies forecast peak energy harnessing and positions New Jersey as an ideal destination for wind turbines.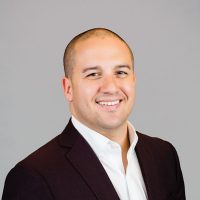 On January 11th I had the pleasure of speaking at the Greater Trenton Partnership board meeting. It was a great opportunity to discuss Choose New Jersey's international focus and renewing our commitment to working with counties and municipalities. It is important that we are all armed with the right data and focused narrative.That's why Choose New Jersey hosted a meeting on January 25 with economic development organizations from every corner of the State, hosted by PNC Bank in East Brunswick. It was a fruitful conversation about leveraging New Jersey's assets and pulling together expertise and resources. It is our plan to hold these meetings quarterly to truly strengthen collaboration – we're all partners in progress for New Jersey's economic vitality.

Northern New Jersey is a teeming hub for talented millennials. Newark, Hoboken and Jersey City rank third in total residents ages 15-39 per square mile after Austin and Boston (however, NJ's 3 cities are ~1/5 the size of Austin and ~1/2 the size of Boston).
"What's nice about New Jersey is that it has access to the tristate area, one of the best educational systems in the US and in the world and access to one of the best talent pools in the world."
-Phil Chibe, Ferraro North America CEO, in an interview with NJBIZ