Choose NJ is gearing up for a busy June with two of our largest annual conferences held back-to-back. We are leading the New Jersey showcase, along with our partners at BioNJ and NJEDA, next week at BIO International 2019 – the world's largest biotechnology conference – in Philadelphia from June 3-6. The NJ Delegation, over 75 strong, is comprised of industry leaders, research universities, trade associations, and business service professionals. Considering the proximity of this year's conference across the Delaware River, our programming is robust, with a 300+ attendee NJ cocktail Reception, NJ Delegation welcome breakfast, a "Down the Shore" themed regional hospitality reception with PA and DE and a Back to Jersey alumni reception. We're thrilled that Governor Murphy will be joining us at BIO 2019 delivering the keynote and visiting the NJ Pavilion. A week later from June 10-12, we'll be in Washington D.C. for the SelectUSA Investment Summit telling New Jersey's story as magnet for FDI and meeting with companies from around the world interested in a New Jersey location.
New Jersey Economic Trends
▼ Declined .2% YoY | US: 3.6%
NJ GDP 2018 (Q3 to Q4): 1.6% 
US GDP Q4 2018: 2.2% 
Real Estate Vacancy Rates
Industrial
4.2% ▼ declined .2% North
4.7% ▼ declined .3% Central
3.0% ▼ declined .3% South
Office
11.7% ▼ declined .7% North
11.1% ▼ declined 1.2% Central
 7.6% ▼ declined .6% South 
Moody: A3
XXX No change over 2018, stable
S&P: A-
XXX No change over 2018, stable
Sources: U.S. Department of Labor, U.S. Department of Commerce, U.S. Bureau of Labor Statistics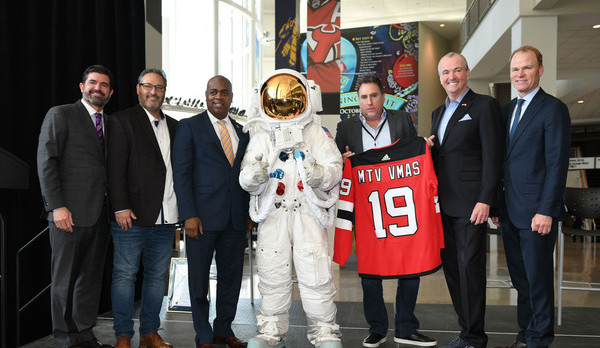 For the first time, New Jersey is hosting the MTV Video Music Awards at the Prudential Center in Newark this August, paying homage to our State's musical heritage from Sinatra to The Boss to Whitney Houston.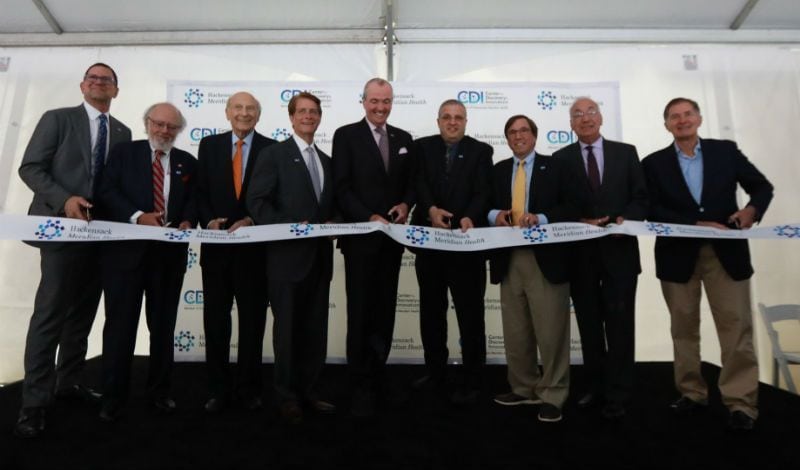 Hackensack Meridian Health
Hackensack Meridian Health announced the opening of the Center for Discovery and Innovation at the ON3 campus. The center will work to address breakthrough treatments in cancer, diabetes and antibiotic resistant infections.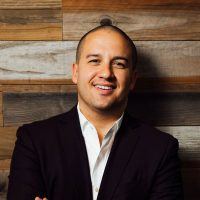 Summer is heating up in the Garden State with colorful bounties at local farmers markets and roadside stands. There's nothing quite like Jersey Fresh produce, but did you know that Campbell's signature tomato soup, and Herr's classic ketchup were modeled off the taste and color of the Rutgers-bred tomato? This discovery from our State changed the American palette forever, and New Jersey continues to drive innovation in the food industry today. I recently spoke with New Jersey Business Magazine about why we're a magnet for food manufacturing and distribution centers and highly scientific flavor and fragrance companies alike.
Bell Labs was a hub for technological advancement throughout much of the 20th century. Starting in the 1960s, these cellular system engineers developed cellular telephone networks for over 15 years until it was commercialized in the 1980s. Today, Bell Works continues New Jersey's legacy of innovation, and recently welcomed back these early visionaries.
"Since our founding 15 years ago, [we] always envisioned creating a space that would serve as a hub for innovation and growth where our entrepreneurs — most of whom are economically disadvantaged — could gather under one roof to learn, collaborate, create and even live. 311 Martin Luther King Blvd. represents the realization of that vision and our commitment to the Greenville section of Jersey City."
– Alfa Demmellash, co-founder and CEO of Rising Tide Capital, at the grand opening of its new national headquarters