India Takeaways & Impact in Israel
The Choose New Jersey team is back home after a 7-day, 6-city Governor-led mission to India. The trip was a marathon sprint for the New Jersey delegation, packed with roundtables, town halls, conferences, MOU signings and research collaborations in addition to private meetings with companies and political dignitaries. We successfully strengthened our relationship with the Indian business community and reaffirmed our commitment to foster the growth of Indian investment in our State. In fact, Choose New Jersey doubled down on our international footprint by establishing the New Jersey-India Center in New Dehli. Most notably, Governor Murphy announced three Indian companies pledging to expand their operations in New Jersey and add more than 1,200 jobs. While most of our team was in India, Business Development Officers Sho Islam and Frank Danieli were in Israel for the Digital-Life-Design and FoodTech IL conferences building upon the traction we had from the Governor's business mission last year. This month, we saw another success come out of the Israel mission, with NJEDA unveiling a Request for Expressions of Interest (RFEI) for New Jersey-based companies to join the NJ-Israel Innovation Partnership Initiative that encourages R&D projects. We're looking forward to what post-India brings!
New Jersey Economic Trends
▼ Declined .8% YoY | US: 3.7%
U.S. Consumer Price Index
Moody: A3
XXX No change over 2018, stable
S&P: A-
XXX No change over 2018, stable
Sources: U.S. Department of Labor, U.S. Department of Commerce, U.S. Bureau of Labor Statistics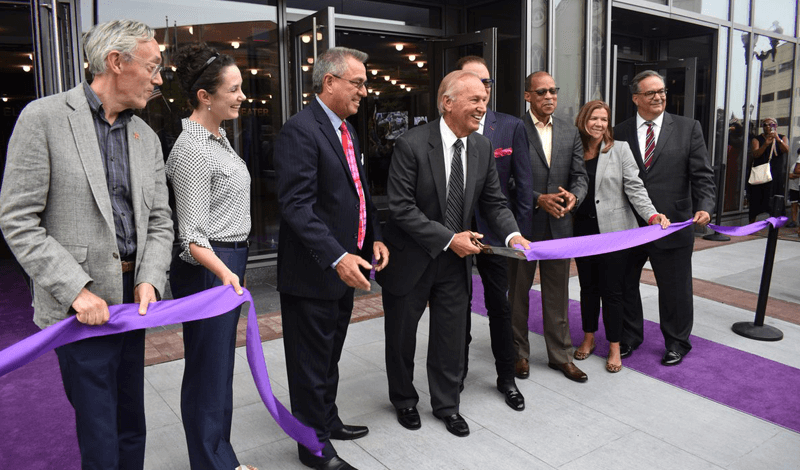 The New Brunswick Performing Arts Center officially opened on Sept. 5 to much fanfare. The NBPAC is the new home to George Street Playhouse, American Repertory Ballet, Crossroads Theatre Company, Middlesex County Arts Institute and Rutgers Mason Gross, representing a new era for the arts and culture in Middlesex County.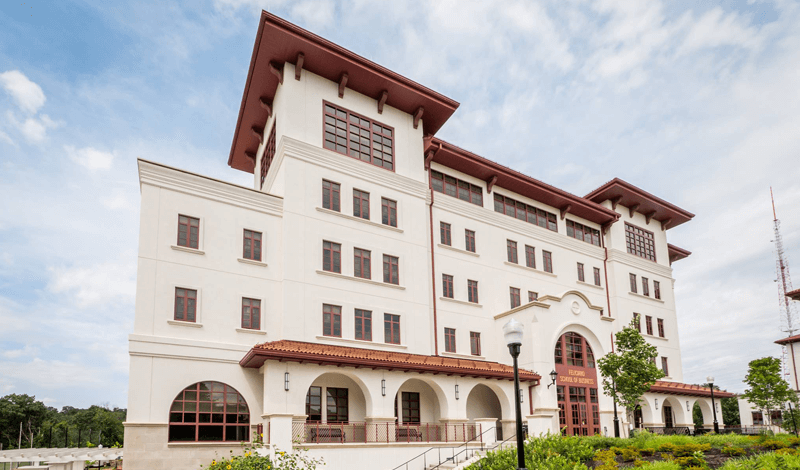 Montclair State University
The Feliciano Center for Entrepreneurship and Innovation at Montclair State University is entering an exciting new chapter. Google executive and Montclair native Carley Graham Garcia was selected to replace the retiring Dennis Bone (Choose New Jersey's Founding Chairman) as Executive Director.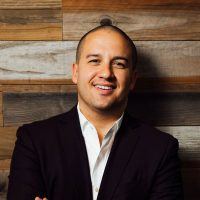 Along with the start of the new school year, September has been a big month for education news and ranking releases that showcase the quality of New Jersey's education system. Our State has the #1 public schools nation according to Education Week and Princeton University was once again ranked the #1 university in the U.S. for the ninth straight year by U.S. News & World Report. Rutgers University-New Brunswick and New Jersey Institute of Technology (NJIT) broke the list's Top 100 for the first time. In addition, 9 New Jersey school districts were named National Blue Ribbon Schools – one of the highest honors given by the U.S. Department of Education. We're proud of our top performing academic institutions that produce the best and brightest!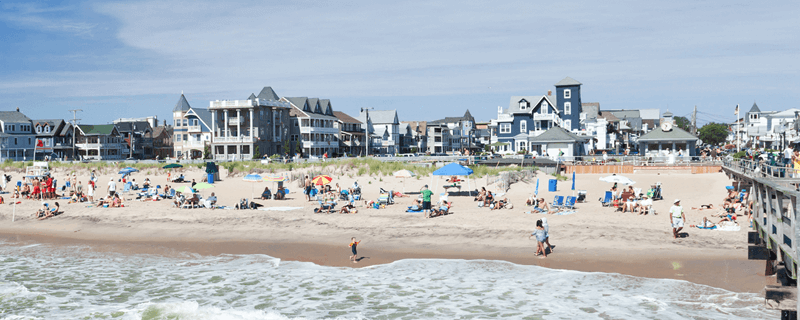 This month WalletHub released its list of 2019's Happiest States in America – and New Jersey is the fifth happiest state! Our talented workforce and robust infrastructure attract businesses, but our quality of life makes them stay. 
"My number one priority has been to foster an unrivaled economic ecosystem where innovative and game-changing companies – including Indian companies – can find a home and succeed. India can be one of our leading partners in New Jersey's re-emerging dominance in the global innovation economy, and New Jersey can be a leading partner in India's continued economic rise."
-Governor Phil Murphy