Global Reach, Local Roots
En Route to India
Choose New Jersey is gearing up for New Jersey's first Governor-led seven-day six-city economic mission to India in a few short weeks. As we travel the country speaking to business leaders, dignitaries and decision-makers, we'll be touting the close transatlantic ties between New Jersey and India. We are home to the 2nd largest Indian-born population in America and India is our 4th largest trading partner. New Jersey is the top state for jobs created by Indian companies and ranks 1st in the Northeast for Indian greenfield FDI. We've seen major Indian companies like TATA, Infosys, Sun Pharma and Aurobindo expand their presence here. On our trip, we will reinforce our commitment to nurturing existing Indian businesses and help prospective companies find opportunities for expansion and innovation here. Read our latest blog post to discover why Indian companies find a second home in New Jersey.
New Jersey Economic Trends
▼ Declined .7% YoY | US: 3.7%
U.S. Consumer Price Index
Real Estate Vacancy Rates
Industrial
4.3% ▼ declined .1% North
4.7% ▲ increased .2% Central
4.0% ▼ declined .5% South
Office
11.7% ▼ declined .7% North
10.5% ▼ declined 1.6% Central
8.0% ▼ declined .1% South
Moody: A3
XXX No change over 2018, stable
S&P: A-
XXX No change over 2018, stable
Sources: U.S. Department of Labor, U.S. Department of Commerce, U.S. Bureau of Labor Statistics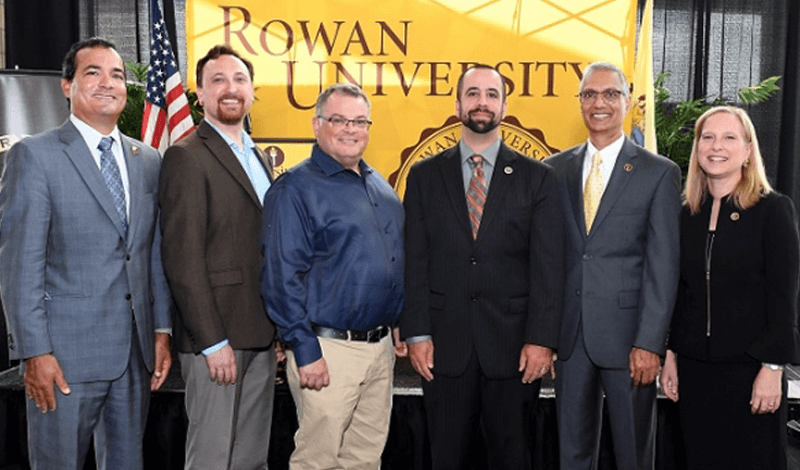 Rowan's College of Engineering secured a $14.5m grant—the university's largest research grant to date—to fund research to modernize defense equipment and better support military personnel. Rowan's lab is the only one with "cold-spray" advanced manufacturing material technology within a 4-hour drive of our region.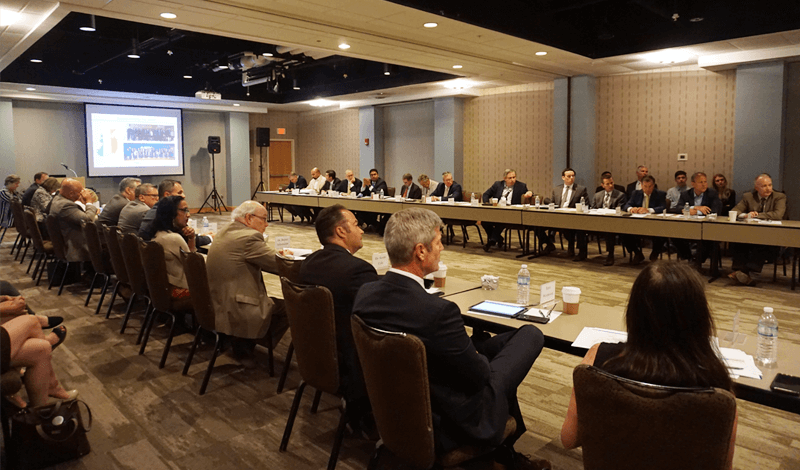 Health EC & NJ State Chamber
Congrats to our new board members! The addition of NJ State Chamber's voice at the table will certainly make us stronger, and we'd like to thank HealthEC President & CEO Arthur Kapoor and his team for their contributions to the upcoming India mission. We're proud to have both organizations behind our efforts!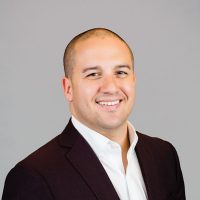 Innovation is happening in every corner of our State. New Jersey companies are changing the conversation, shaping our lifestyles, and disrupting their respective industries. This month, Inc. Magazine released its annual ranking of America's 5000 fastest-growing companies with 128 from New Jersey making the list. A diverse set of companies broke the top 200, representing some of New Jersey's key growth sectors: Bear Mattress, a Hoboken retailer that designs mattresses for athletes; Core Software Technology, a Plainsboro-based IoT, AWS and messenger solutions provider; OwnBackup, a leader in cloud data backup and recovery out of Fort Lee; Solvix Solutions LLC, a woman-led business tech solutions company in Marlton, and Universal Yums, a Parsippany snack subscription service featuring food from around the world. As we continue to celebrate the 140th anniversary of Thomas Edison's discovery of the incandescent light bulb, we honor our State's history of human ingenuity and look towards the future-facing companies and innovators of tomorrow.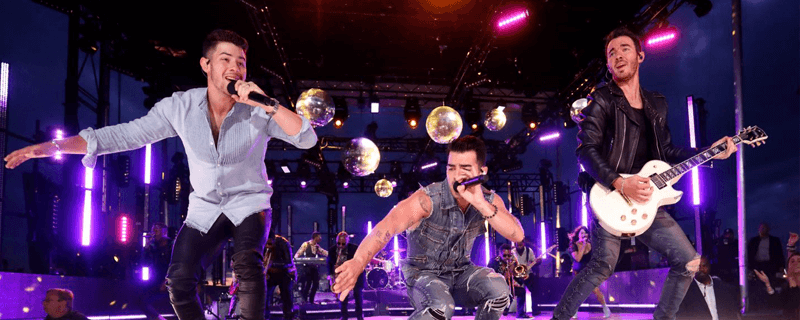 For the first time in its 36-year history, the MTV Video Music Awards were held Monday at the Prudential Center. Celebrities and musicians descended upon Newark for a night filled with tributes to our State's musical heritage. The Jonas Brothers showed off their Jersey roots (the siblings were raised in Wyckoff) with a special performance at The Stone Pony and Asbury Park Boardwalk. The show's finale was a New Jersey-themed performance featuring rap pioneers like Queen Latifah, Naughty by Nature, Redman and Wyclef Jean all hailing from the Garden State. 
"I urge you, please don't settle for happiness.  It's not good enough. Of course, you deserve it.  But if that is all you have in mind—happiness—I want to suggest to you that personal success devoid of meaningfulness, free of a steady commitment to social justice, that's more than a barren life, it is a trivial one. It's looking good instead of doing good."
-Nobel Prize-winning author Toni Morrison from her 2011 Rutgers University commencement speech. Morrison held teaching posts at Rutgers University and Princeton University and made Princeton her home. She was inducted into the New Jersey Hall of Fame in 2008.